We're always on the lookout for top talent and boy, have we found some in the last few weeks!
We're delighted to introduce five new friendly faces to the PXtech team: Rob (DevOps), Nathe (Business Analyst/Trainee Developer), Luke (QA Analyst), Amy (Company Administrator), and Duncan (Senior Developer).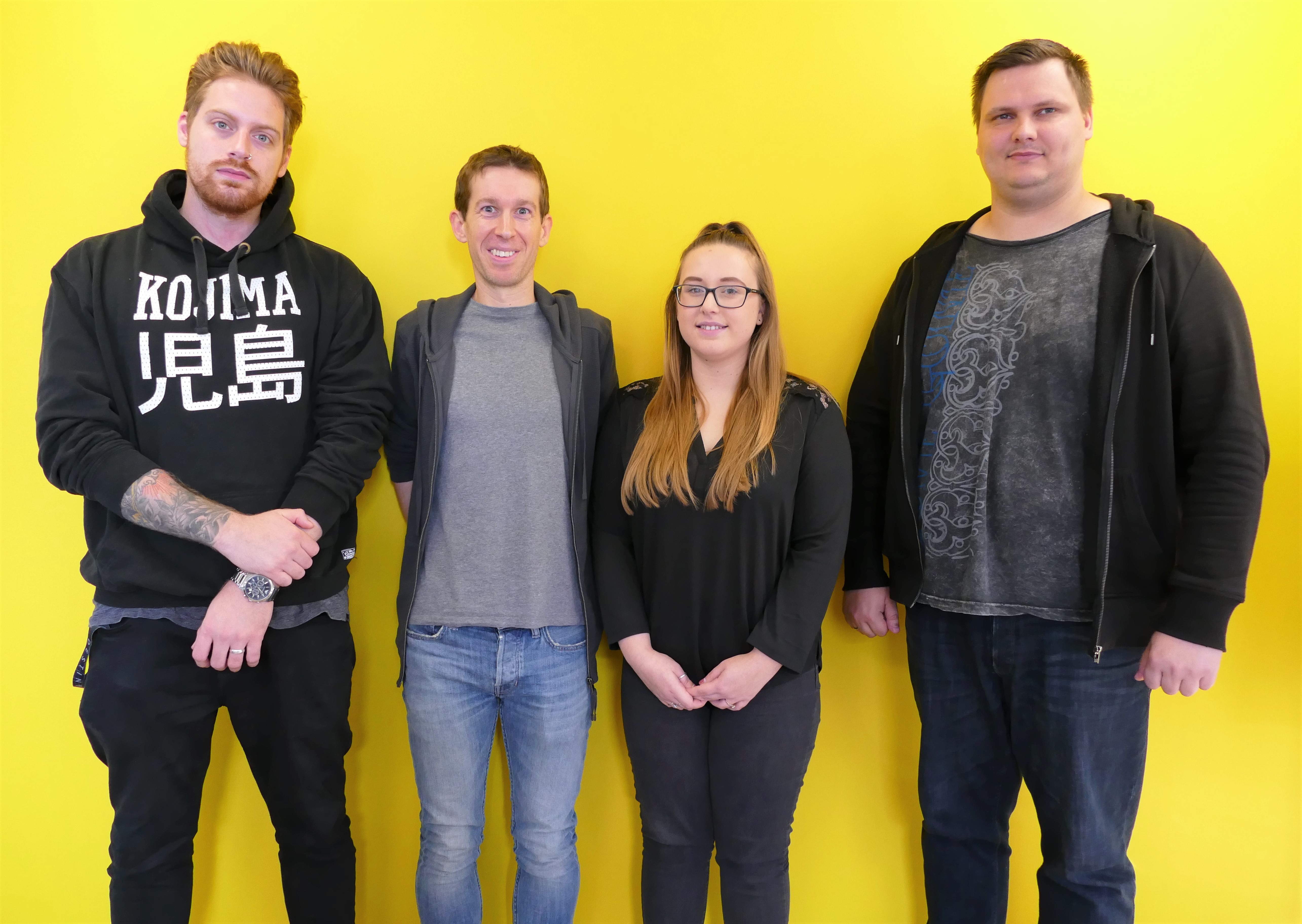 Rob steps into a new role for us here at PXtech; our first ever DevOps Engineer! Responsible for driving automation within the team, Rob will ensure that quality is built in to all of our software build and deployment processes.
Nathe will be splitting his time between two roles: Business Analyst and Trainee Developer. Keen to learn the ropes of code, he'll bring his BA experience while working towards fulfilling his ambition of becoming a developer.
Luke brings five years' QA experience in to the business and is an expert at leading teams to top quality success. We're strong believers that there's always room to be better and Luke will be on hand to see where we can improve our solutions to add even more value for our customers.
Amy's enthusiasm and fresh perspective joins the team, taking on the HR administration along with management of the office environment. Working in a previous life for a building society, she's well equipped to deal with an array of characters – and she'll sure find some in the PXtech office!
Amy said: "Everyone here has been a dream to work with! There's no end of things to learn, new challenges to take on and new people to meet. I'm excited to see what the next year will bring."
Duncan brings some serious coding skills to the team in his role as Senior Developer. Although he always wanted to be a train driver growing up, we're personally very glad he didn't choose that career path and stuck to computers instead.
Among the new starters, Leilani, a well-known face here at PXtech, begins her new role as Head of Change. Previously appointed to see us through GDPR hell, Leilani is now helping us to identify where we can work more efficiently across the business, so we can spend more time on the fun stuff – innovating new products, creating new things and widening our customer base!
We're so excited to see our teams growing and are looking forward to what the future will bring! We're working on some really exciting things behind the scenes so keep your eyes peeled for future updates…
If you'd like to join the team then check out our latest vacancies here.